Babylon 5 as an online RPG?
My friend Charlie just sent me this:
Babylon 5 online RPG a possibility
I used to play Ultima Online regularly, but after it died, I didn't get World of Warcraft like several of my friends did. Diablo II held my attention for a four months, including two after the expansion came out.
But B5 as an online role-playing game, especially a Massively Multiplayer Online RPG? I would get it in a heartbeat. And my character would be...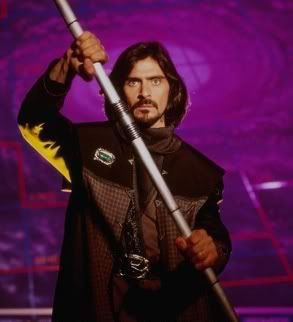 I think it's the bravado, 23rd-century Musketeer look.