Getting your ducks in a row
It was really cold today at Central Park, but the ducks are still around. I managed to take a couple of cute pictures.
Though the expression didn't originate because of actual ducks, I still liked the formation.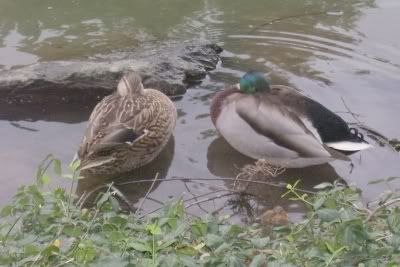 There was another pair swimming far apart from the others. A female was swimming along with a male right behind her; as my friend put it, they were "courting." So we named the male one Perry, and the second one after...well, someone I doubt any of you know. But my friend and I had a good laugh.